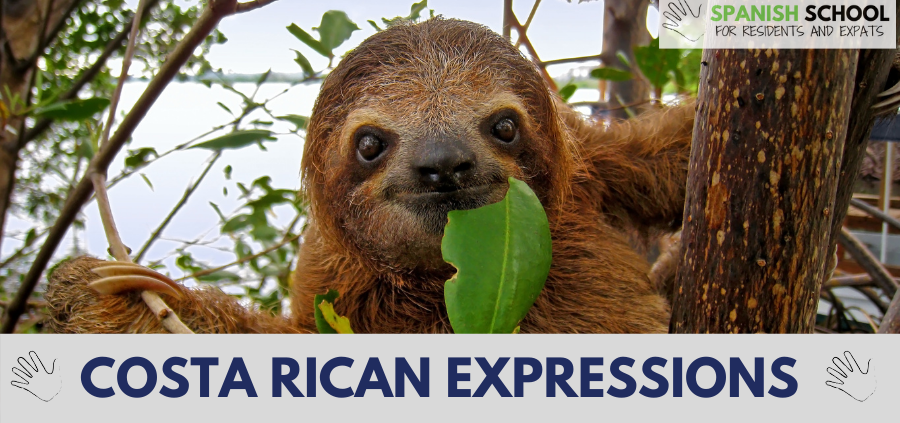 To live in Costa Rica, if you are a foreigner, you must learn to speak Spanish; however, there is a time when Spanish is not enough to understand what people are saying.
Los Ticos, we mix standard Spanish with the Spanish we speak in Costa Rica; that is why we have named this section COSTA RICAN EXPRESSIONS. We think that this section can help you understand our language more, and especially that you can identify with our CULTURE.
Each week you will find a new word or phrase. You will find the meaning that the Ticos have given it, and also, you will be able to read an example using the words we study.
We invite you to use these expressions when speaking in Spanish.
Note: it is essential to clarify that these phrases are used in the context of friends, family, or very close people. Using them in a professional setting can be misinterpreted or give an incorrect impression.
---
October 21st, 2020 – CASADO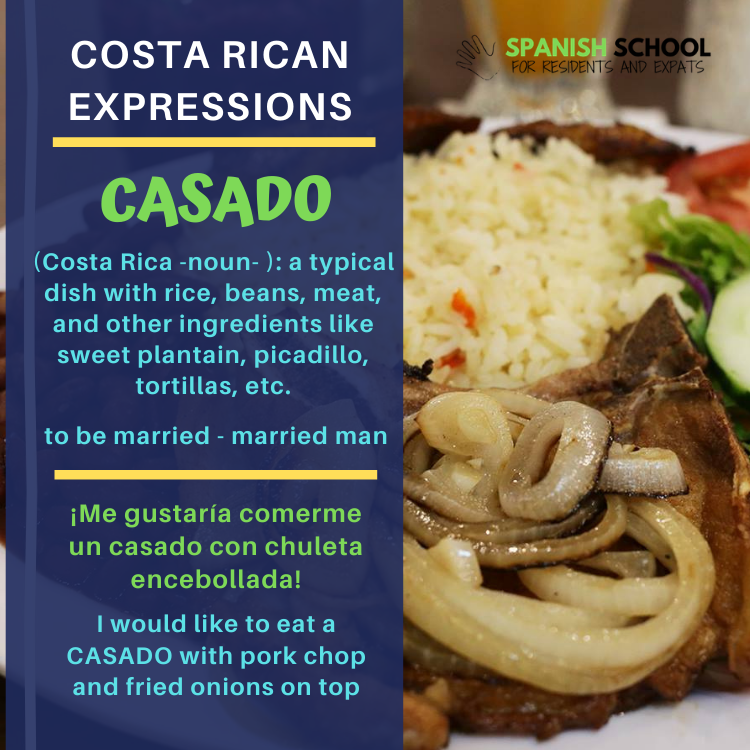 A casado (Spanish, "married man"- "to be married") is a Costa Rican meal using rice, black beans, plantains, salad, a tortilla, and an optional protein source such as chicken, beef, pork, fish, and so on. The term may have originated when restaurant customers asked to be treated as casados, since married men ate such meals at home. Another theory is that the rice and beans and/or the grouping of dishes are married since they are always together.
---
October 06th, 2020 – CHUNCHE O CHUNCHES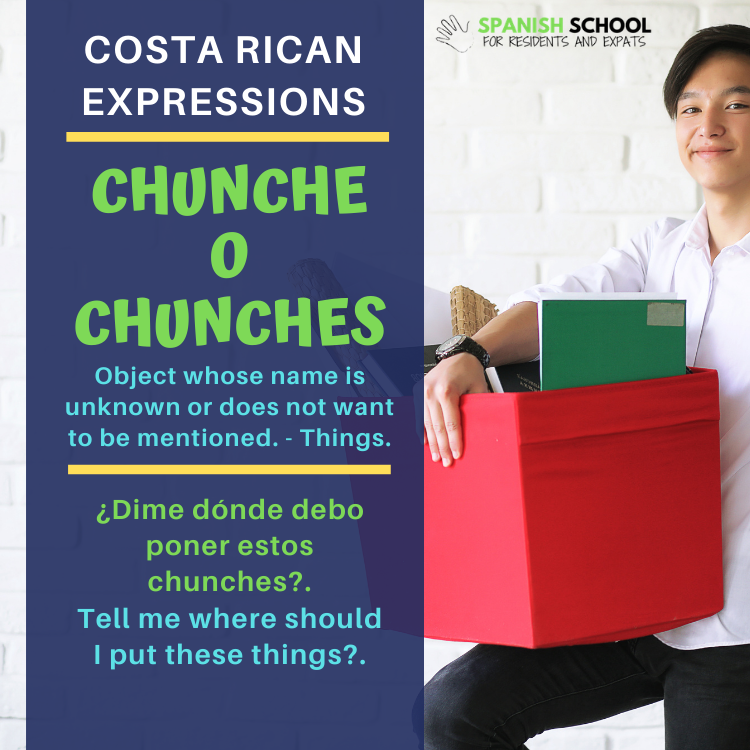 ---
September 29th, 2020  – ECHARSE AL AGUA –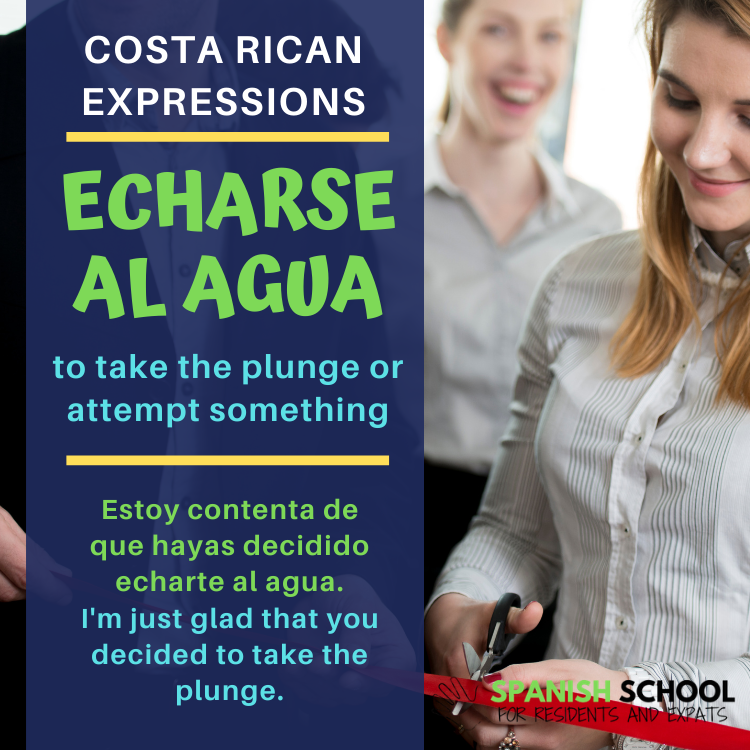 ---
September 22th, 2020  – EL PAPA DE LOS TOMATES –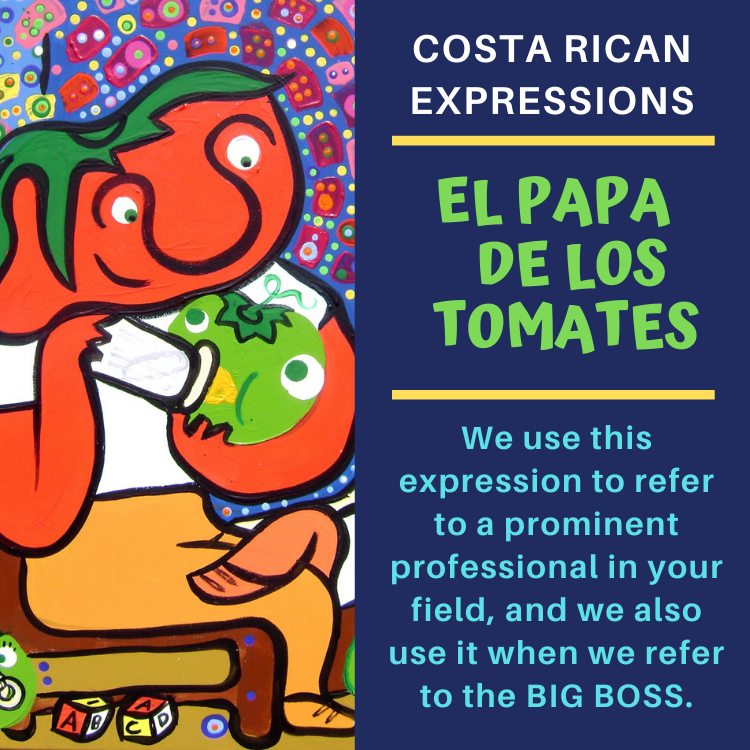 ---
September 15th, 2020  – LAVADO –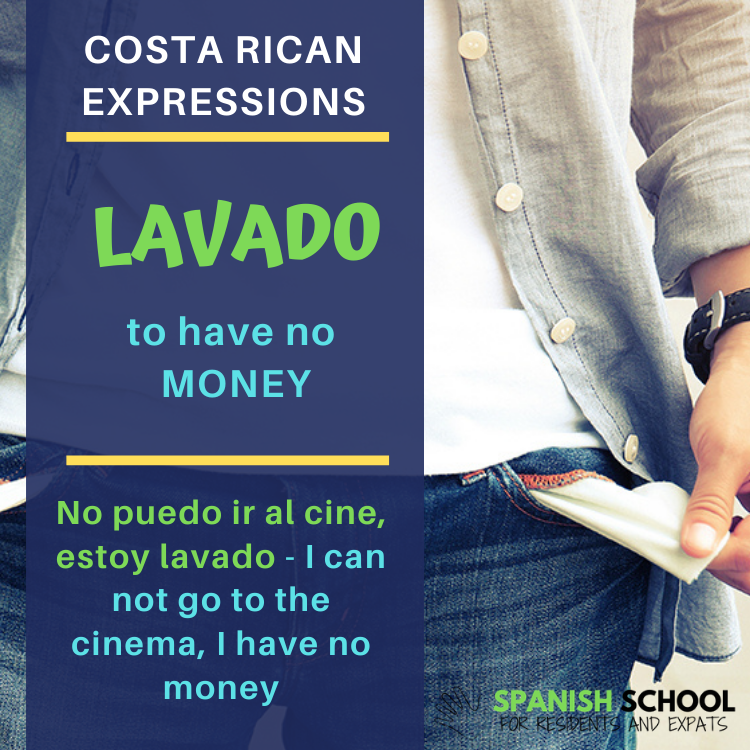 ---
September 08th, 2020  – BRETEAR –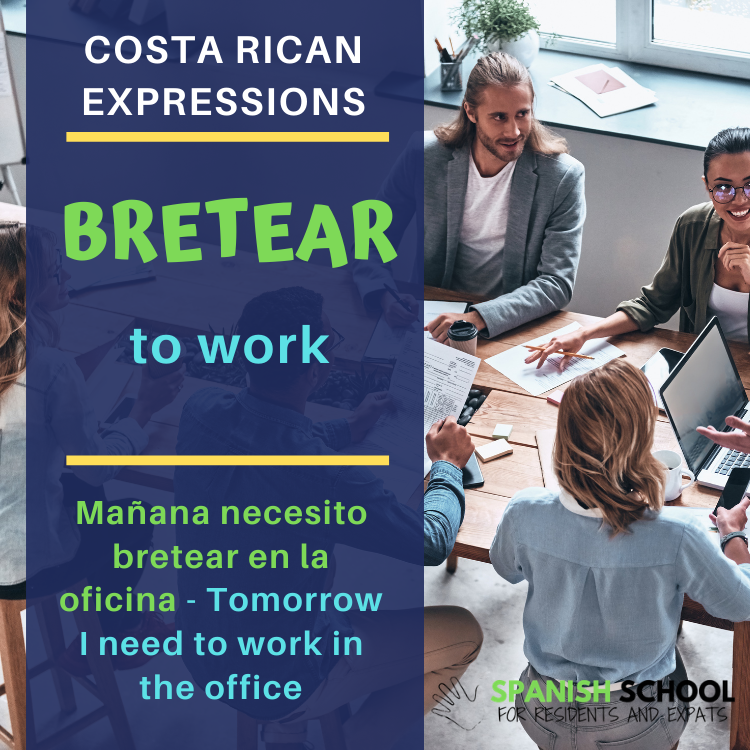 ---
September 01st, 2020  – OCUPAR –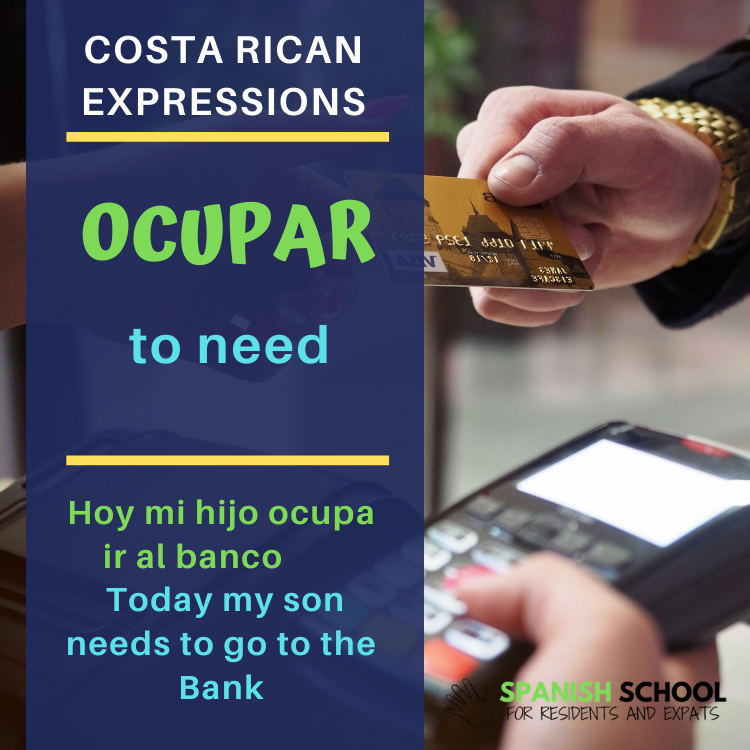 ---
August 25th, 2020  – A GRITO PELADO –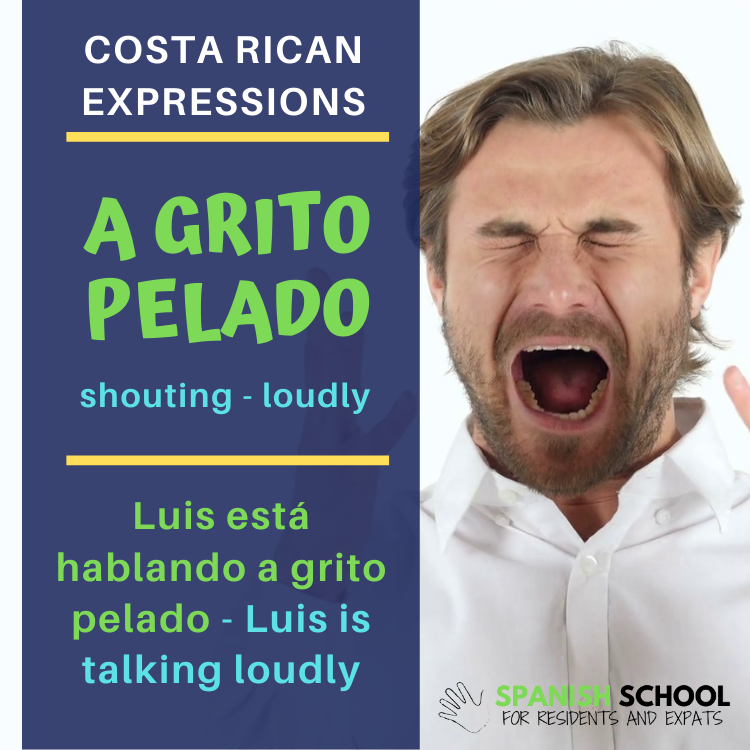 ---
http://www.spanishforexpats-cr.com/wp-content/uploads/2020/09/costarican-expression.png
450
900
Wagner Freer
http://www.spanishforexpats-cr.com/wp-content/uploads/2020/09/spanishschoollogo.png
Wagner Freer
2020-09-28 15:32:50
2021-01-13 08:01:22
Costa Rican Expressions