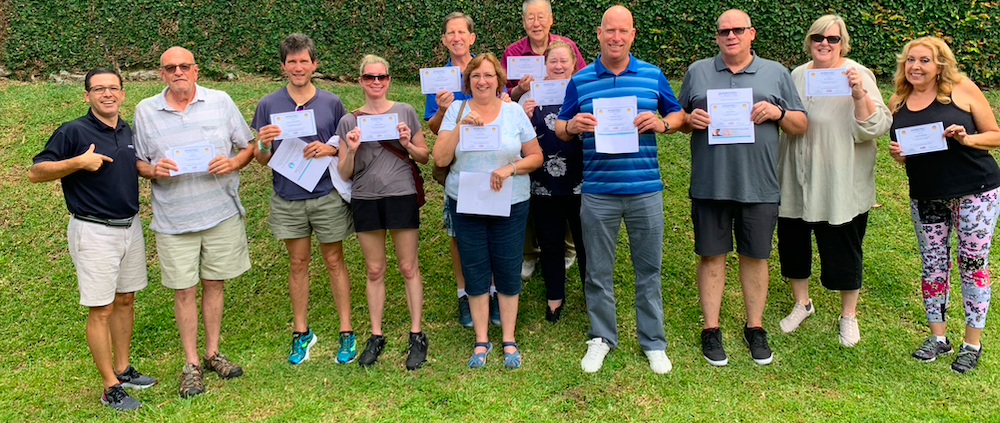 Out of all of the other languages, why is it important to study Spanish? Why not go for Russian, French, or Italian as they appear to so good these days, mainly if you are a US citizen. However, due to the increasing number of Latin Americans, the ability to converse in a language that is extensively used could be a priceless advantage.
More schools are becoming bilingual, with the Spanish language being emphasized. There are also some locations around the country, for instance, Miami, where more Spanish speakers are living there than native English speakers. The Spanish language is among the most widely used worldwide, though the exact position is hard to determine, as so many people who speak Spanish also speak another language.
The majority of the Latin American countries, particularly in South and Central America, speak Spanish with an increasing number of individuals living in the US. That is nearly a whole hemisphere filled with the Spanish language! There is also Spain, obviously, and while their Spanish may be somewhat different from the Spanish in Latin America, it is still Spanish, and learning one makes the other much more comfortable to pick up.
The unfortunate issue is that native speakers of English find it very easy to be lazy. Tourism is geared up for English speakers, and English is the most spoken language in the world, making it difficult to muster up the motivation to learn a new language. However, being bilingual can really up to your job prospects, for one thing. It can also provide you with a chance to live and work in the country, which may be an unavailable option otherwise. It provides an alternative option for work and home, and with the many countries today that can speak Spanish, it gives a lot of people with several opportunities.
Statistics of Spanish
In the worldwide statistics, Spanish ranks in as the third most spoken language, after Mandarin Chinese and English and positions as second, with regards to the number of native speakers. At the end of the 19th century, there were 60 million individuals who spoke Spanish. In the present day, there are nearly 500 million individuals around the world who can speak Spanish.
Spanish is the native language of about 388 million individuals in 21 countries, including in Mexico, the USA, Spain, Colombia, Argentina, Venezuela, and Peru. It is extensively used also in locations where this language is unofficial but very popular. Hispanic customers are the speediest growing market section in North America. Their residents in the US have increased by 60 percent in just a decade. This language is the second most used in international communication and is one of the official languages of the UN, along with its associates.
Economic Markers
There are 29 million US occupants over five years old who speak Spanish at home. That is about one of every ten US occupants, a vast customer, and trade market. The world is turning multilingual, with Spanish, Arabic, and Chinese seemingly becoming the main languages of the future. Nobody is conscious of the changing tides of trade more than those that are working in global markets. Thus, foreign language proficiency is an essential advantage for job hunters as there is an increasing number of businesses trading internationally, and more jobs in the future are opening up to enable trade on this level.
Cultural Markers
Latin culture carries on influencing globally with matters like on architecture, literature, and art. Who is not familiar with Cervantes 'Don Quijote de la Macha', which is the second most translated book after the Bible? Who has not learned about the most expensive painting that was ever sold, which was painted by Picasso?
Santiago Calatrava is the Spanish architect that continues to make his mark throughout the world, with modern and up to date projects in Germany, Ireland, Sweden, and the Olympic campus in Athens, as well as the site of the world trade center found in New York. The Spanish language authors such as Isabel Allende and Gabriel Garcia Marquez go on leading the global bestseller lists as well as gaining international critical praise.
Better Comprehension of English
The majority of the English language has a Latin origin, most of them originating by way of French. Since Spanish is the Latin language as well, you will see when studying Spanish that you will have a better comprehension of your native lexicon. Likewise, English and Spanish share Indo-European origins; this is the reason why their grammar is alike. There is probably no other efficient method of understanding English than by learning the grammar of another language, for the comprehension will force you to reflect on how a particular language is structured. It is not odd, for instance, to acquire an understanding of English tenses, moods, and verbs by studying how these are to be applied in Spanish.
http://www.spanishforexpats-cr.com/wp-content/uploads/2020/04/relocation1.png
500
1000
Wagner Freer
http://www.spanishforexpats-cr.com/wp-content/uploads/2020/09/spanishschoollogo.png
Wagner Freer
2017-06-04 12:44:51
2021-01-13 07:56:40
Reasons to Learn Spanish