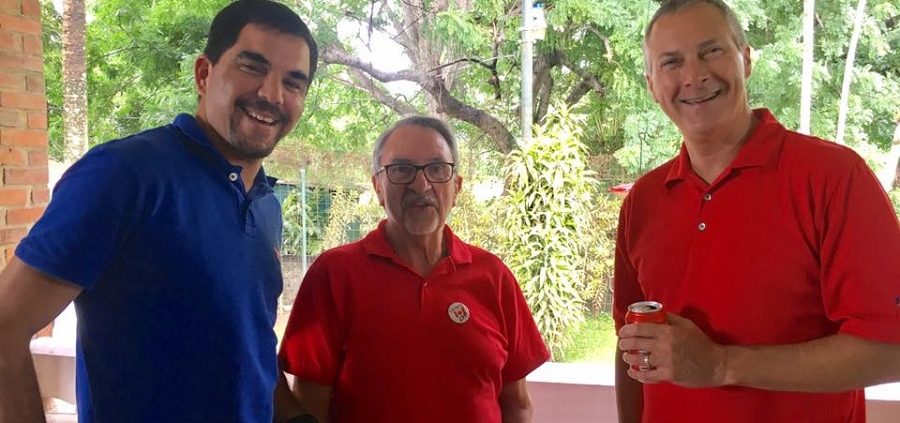 On August 19, 2017, Spanish School for Residents and Expats celebrated its 7th anniversary at the school (co-located with the home of the directors). The celebration started at 11:30 AM with a party for students and families. Many stayed for the entire party (until about 11:30 PM) and others came for a few hours.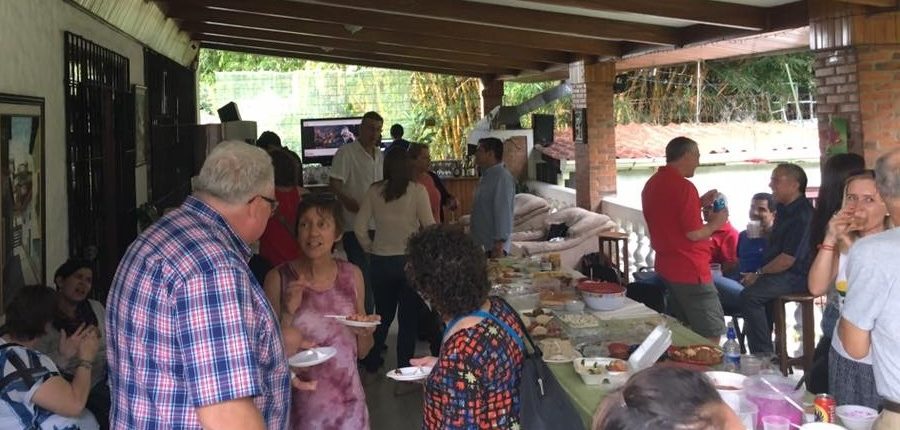 Students brought food from their native countries to be shared with all.
There were about 80 total folks throughout the day – students and families. The following countries were represented:  Germany, Canada, India, Nepal, USA, Brazil, Lebanon, Norway, England, Australia, New Zealand, Holland, Denmark, Lithuania, and probably a few more.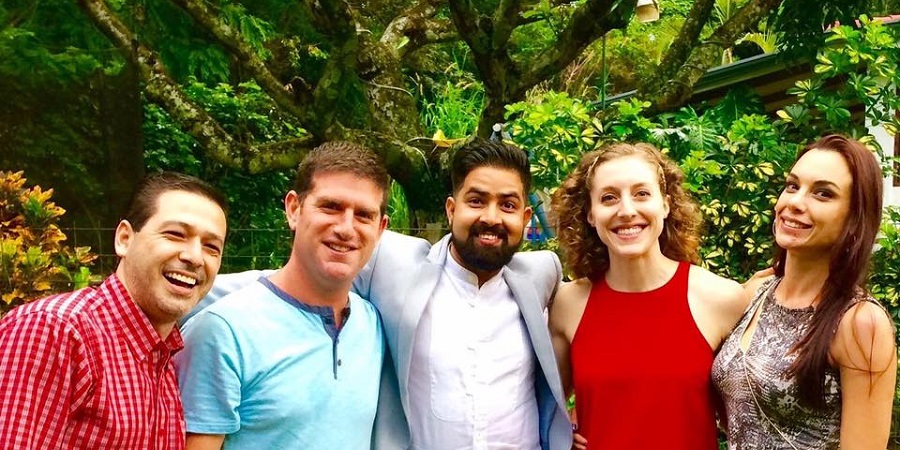 This is one of the many things that Spanish School for Residents and Expats does beyond just teaching Spanish. They feel that it is important for students to have the opportunity to meet others living in Costa Rica. Many times, students have just arrived in Costa Rica and don't know anyone. This and other events, like student dinners at local restaurants, give students the opportunity to meet others and have a more enjoyable experience living in Costa Rica.
This is also an opportunity to meet those from other countries, learn some of their customs, and try some of their local dishes.
The party was a great success – evidenced by the photos below.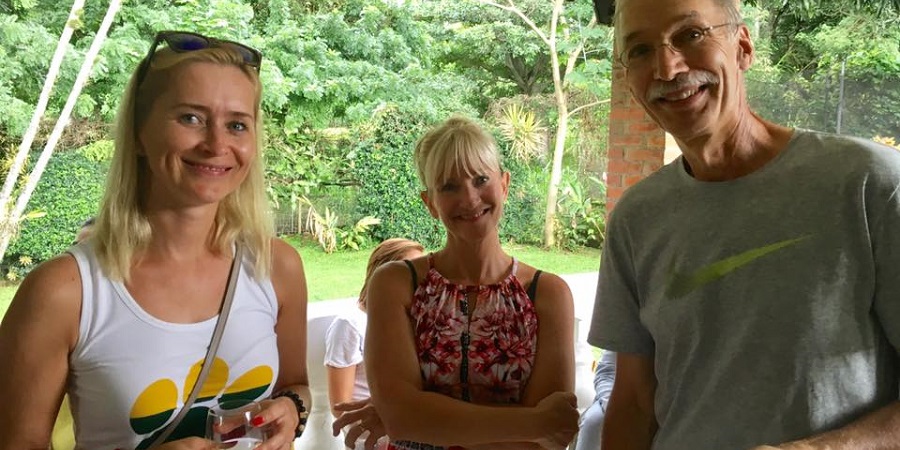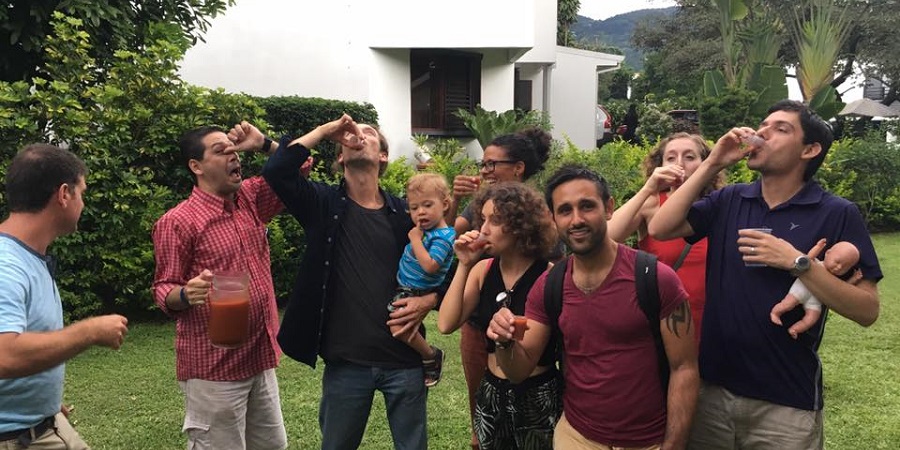 As I mentioned, the anniversary party is just one of the things that we do for students beyond the classes they take. We offer Free Live Classes on a variety of topics (irregular verbs, regular verbs, and others). Students can attend the "Live Class" or view the class when they have time via YouTube.
We also have dinners at local restaurants from time to time and invite students. This is an excellent way to meet new friends but also practice Spanish in a real situation. Everyone has a great time – new friends, great food & drink, and learning more Spanish.
We are always looking at new and different ways to increase the value of classes with Spanish School for Residents and Expats.
Written by John Boozer, our Student Coordinator
http://www.spanishforexpats-cr.com/wp-content/uploads/2017/09/fiesta4.jpg
450
900
Wagner Freer
http://www.spanishforexpats-cr.com/wp-content/uploads/2020/09/spanishschoollogo.png
Wagner Freer
2017-09-01 12:25:38
2021-01-13 07:59:04
Spanish School for Residents and Expats Celebrates its 7th Anniversary